We are an export-based apparel manufacturer. We have 2 production plants, (1) Sinwah Industries Berhad in Tanjung Agas Industrial Area, Johor, Malaysia and (2) Sinwah Apparel (Vietnam) in Vietnam-Singapore Industrial Park, Vietnam.
To be an admired apparel maker, by producing high quality garment to our clients
Sinwah employs a host of the latest technology to achieve efficient production and high-quality output. An RFID-based tracking system (SDT from GPRO) is employed to plan, manage and monitor our production lines where each piece of garment is tracked in real-time. Quality defects can be traced back the source, enabling rejects to be significantly reduced and controlled. Sinwah employs the latest CADCAM software from Lectra, France.
Sinwah has always firmly believe in empowering and welfare of our employees. We treat all our employees with dignity and respect. Our production facilities have garnered international accreditation since 2004 for our compliance to ethical and responsible business standards. Sinwah has met and surpassed these minimum requirements and obtained certifications from WRAP (Worldwide Responsible Accreditation Production) and SMETA (Sedex Members Ethical Trade Audit). We have also engaged with NGO's to work on improving our employees' well-being, such as the HERProject with BSR and the Responsible Workplace Program with RBA (Responsible Business Alliance).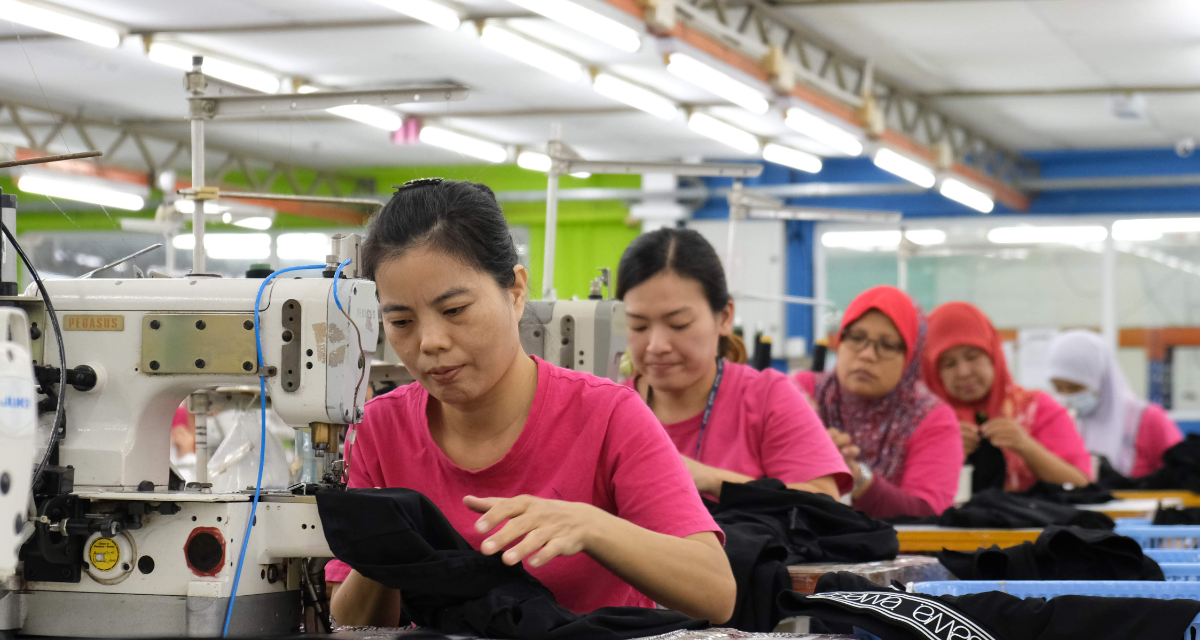 Sinwah Malaysia is where it all started. Founded by Mr. Tang Chen Neo in 1984, it began operations in a 3 adjoining commercial shop-lots before moving to its present location in Tanjung Agas Industrial Area, Muar, Johor. Today, the facility is able to offer a complete apparel solution – in addition to our sewing lines, we also have an Embroidery and Digital Printing capabilities.
Full Address:  K51, Jalan Kesang, Tanjung Agas Industrial Area, 84000 Muar, Johor.
Total Factory Space:  91522 sq.feet
Workforce: 79
Production Capacity : 20,000 units/month
Key Products:Jackets,Tops, Bottoms, Dresses, Hoodies
Sinwah Apparel (Vietnam) Co. Ltd. is established in 2003 and is the first overseas production facility for the company. Located in Vietnam-Singapore Industrial Park, Binh Duong Province, it is just an hour away via road car from the Tan Son Nhat International Airport. The factory currently has a skilled workforce of 500 persons (updated Nov 2021).
Full Address : 46, Doc Lap Avenue, Vietnam-Singapore Industrial Park , Thuan An City, Binh Duong Province, Vietnam.
Total Factory Space : 78006.06 sq.feet
Workforce : 470
Production Capacity : 250,000 units/month
Key Products : Tops, Bottoms, Dresses, Hoodies & Jackets ( 95% knitted items and 5% light wt woven items)
FUN, FUN, FUN
Sinwah is not just a place to work, it is also a place for FUN! Sinwah's Recreational Club organised activities such as Fun Walk, Family Day, Christmas Lunch, etc. Through these activities, we aim to foster a closer understanding and respect between all our valued employees.
TRAINING
A great company can only come about if it has great employees. Sinwah believes in empowering its staff and equipping them with the necessary tools and knowledge to enable them to deliver superior services to our clients. To date, we have continuously invested in our people, by organisation various training workshops and seminars so that Sinwah staff are kept abreast of the latest developments in the fast-paced fashion industries.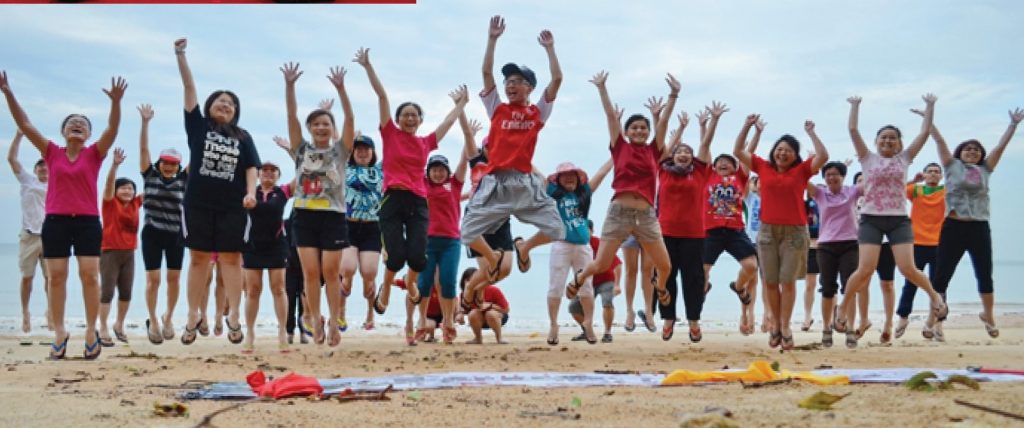 SINWAH
VALUES
In 2018, we redefined our Core Values into 5 thrusts.
INTEGRITY
PASSION
COLLABORATE
KAIZEN
FUN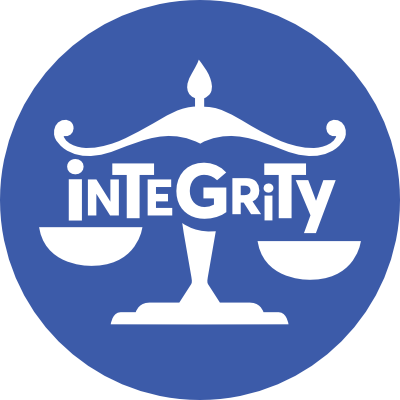 INTEGRITY
What?
We believe in Honesty, Personal responsibility, keep our word.
Why?
Win our team's trust & respect. Win customer confidence. Resolve problems quickly & effectively.
How?
Be our true-selves. Be our best, do our best. Treat everyone fairly & sincerely.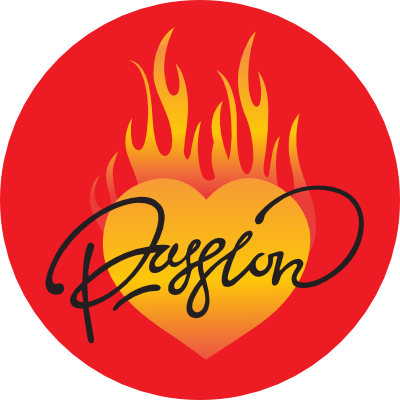 PASSION
What?
Be our best. An achiever with speed & quality. Bold to accept new challenges.
Why?
Because with passion we have initiative to upgrade. Focus & superior results. Avoided letting ourselves & team down.
How?
Accept new task or challenges. Set personal targets, align with Sinwah's goal and values. Share wins or loss and lessons.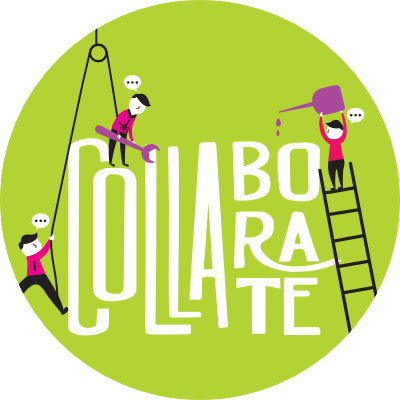 COLLABORATE
What?
We believe in open, mature communication. Empathy and respect. Family. We look out for each other.
Why?
Easier and smoother if there's "one heart". Individual's effort equal to bigger results. Miscommunication equal to wasted time and frustration.
How?
Accept feedback. Listen first. Deal issue with empathy and respect. Be responsible.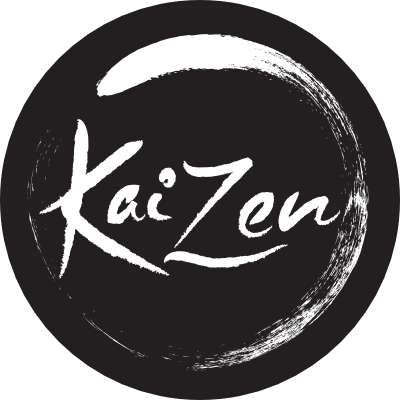 KAIZEN
What?
Improve continuously, no matter how small. Be better today than yesterday. Achieve maximum results with minimum inputs.
Why?
Small changes can become a big deal. Exceed own expectations. Upgrade ourselves professionally.
How?
Identify weakness. Overcome via training. Upgrade skills or knowledge. Set higher target and achieve it.
FUN
What?
Fun at workplace. The workplace is like our home.
Why?
Work joy. Less boredom. Work effectiveness. Relax , Focus, Result.
How?
A comfortable physical workplace. Less regulations. More trust. Fun activities, inside & outside of office hours.